Profile Management
Profile represents a single user with their email and password. Profile data also includes some other information, like user name, country, company, job title, etc., and includes email notification and Skyvia newsletter subscription settings.
User profile contains user's email used to log in, his/her password, and some optional basic information about the user, such as user name, company, phone number and job title. You fill in this information when signing up to Skyvia and can change it later on your Profile page. You can also open this page by clicking the User icon in the top right corner of the Skyvia page and then clicking Profile.
The Profile page allows you to see and change your profile information, including email used to log in, and password, configure email notifications and check some basic statistics — numbers of created packages and connections.
Modifying User's Personal Information
On the Personal Information tab, you can update or edit such information about yourself as first name, last name, email, phone, job title, company you work for. Here you can also unsubscribe from receiving Skyvia newsletters by clearing the Subscribe to newsletters check box at the bottom of the page.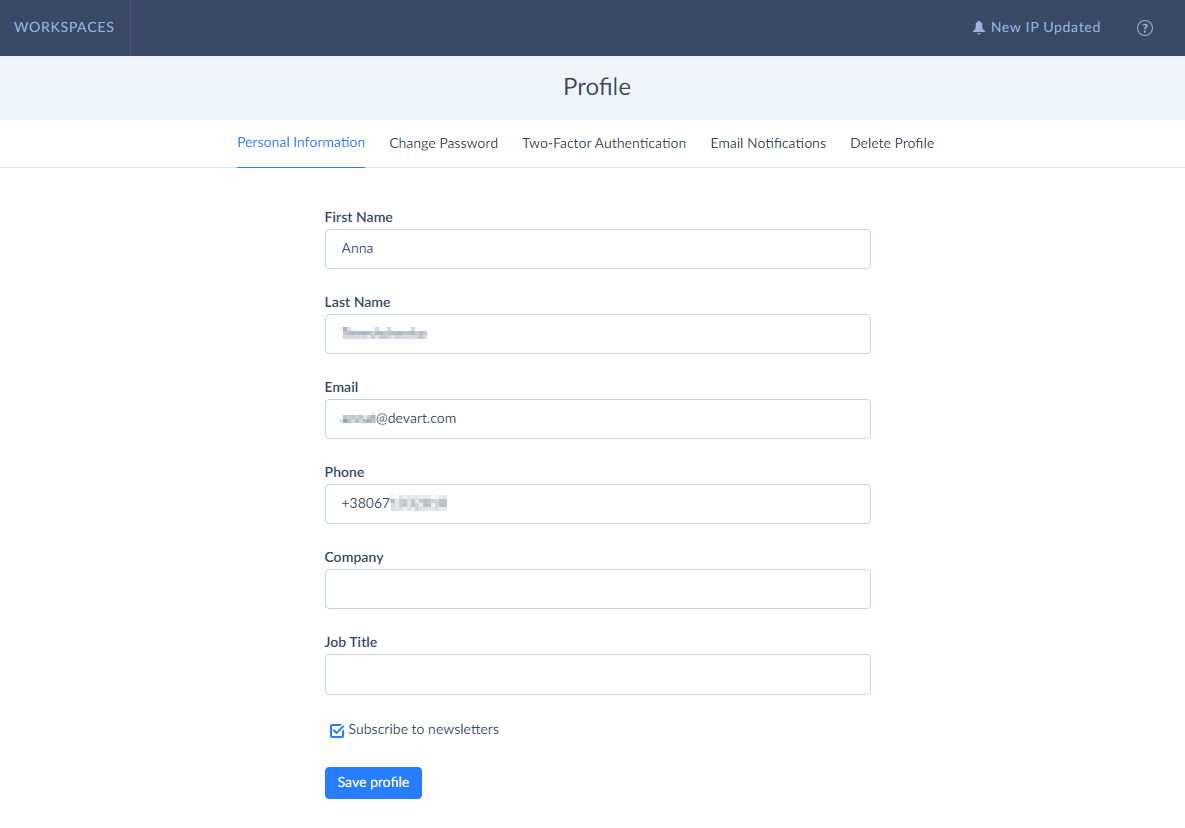 Changing Password
You can change your password on the Change Password tab of your Profile page. For this, you need to enter your current password, then enter a new password and confirm it below in the Confirm Password box. The password should be at least 8 characters long. It should not be weak and easy to guess.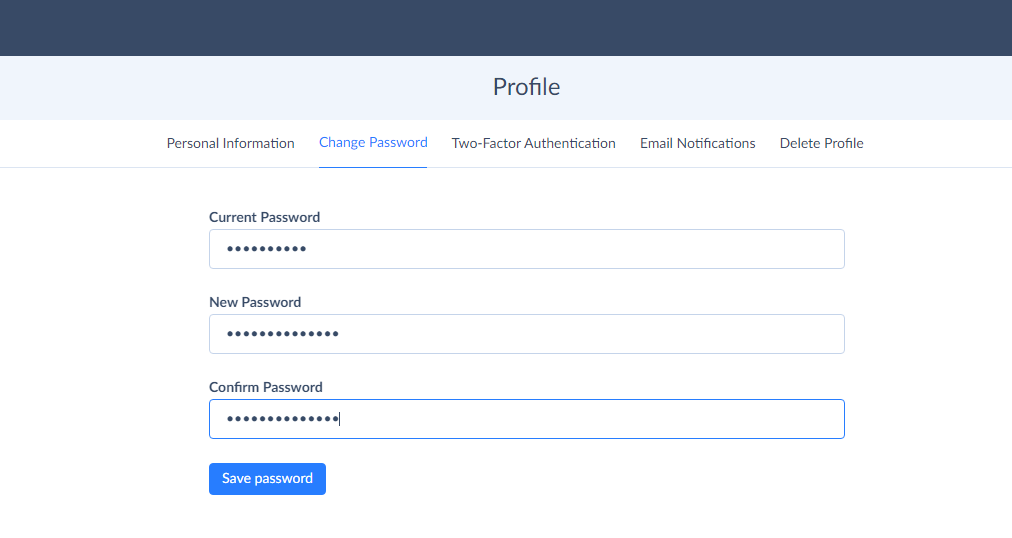 Enabling Email Notifications
Skyvia provides email notification functionality. By default, email notifications are disabled. To enable them, log in to Skyvia. Click the User icon in the top right corner of the page and then click Profile.

Switch to Email Notifications tab and select a notification option that better meets you needs. You can choose whether to send notifications to an account email or to some other emails. You may enter several emails separated by semicolons. To disable email notifications, select Don't send notifications.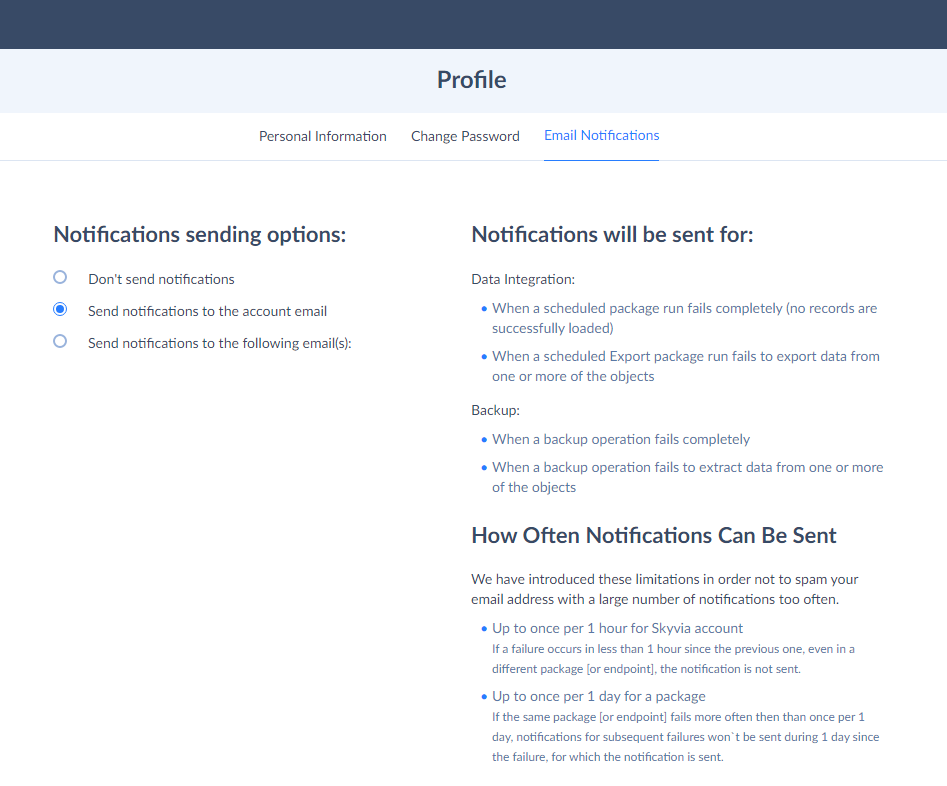 Notification Events
Currently, Skyvia sends email notifications in the following cases:
When an integration package fails to execute completely (no records are loaded successfully).
When an export package fails to export records from one or more objects.
When a backup package fails to backup data from one or more objects or fails completely.
Notification Frequency
In order not to spam your email address with a large number of notifications, Skyvia sends an email notification once per hour. Even if several packages fail within an hour, Skyvia will send a notification only for the first one.
Besides, if a package is scheduled to run more often than once per day and fails multiple times, Skyvia will send only up to one notification per day for a package.