Connections
Connections in Skyvia are used for connecting to various data sources and working with their data. They represent sets of connection parameters required to access data from the corresponding data source.
In order to perform data loading operations, first you need to create a connection. You can create a connection by clicking +NEW in the top menu and selecting Connection in the list on the left.

The Select Connector page opens up, which contains all the available connections — their names and types.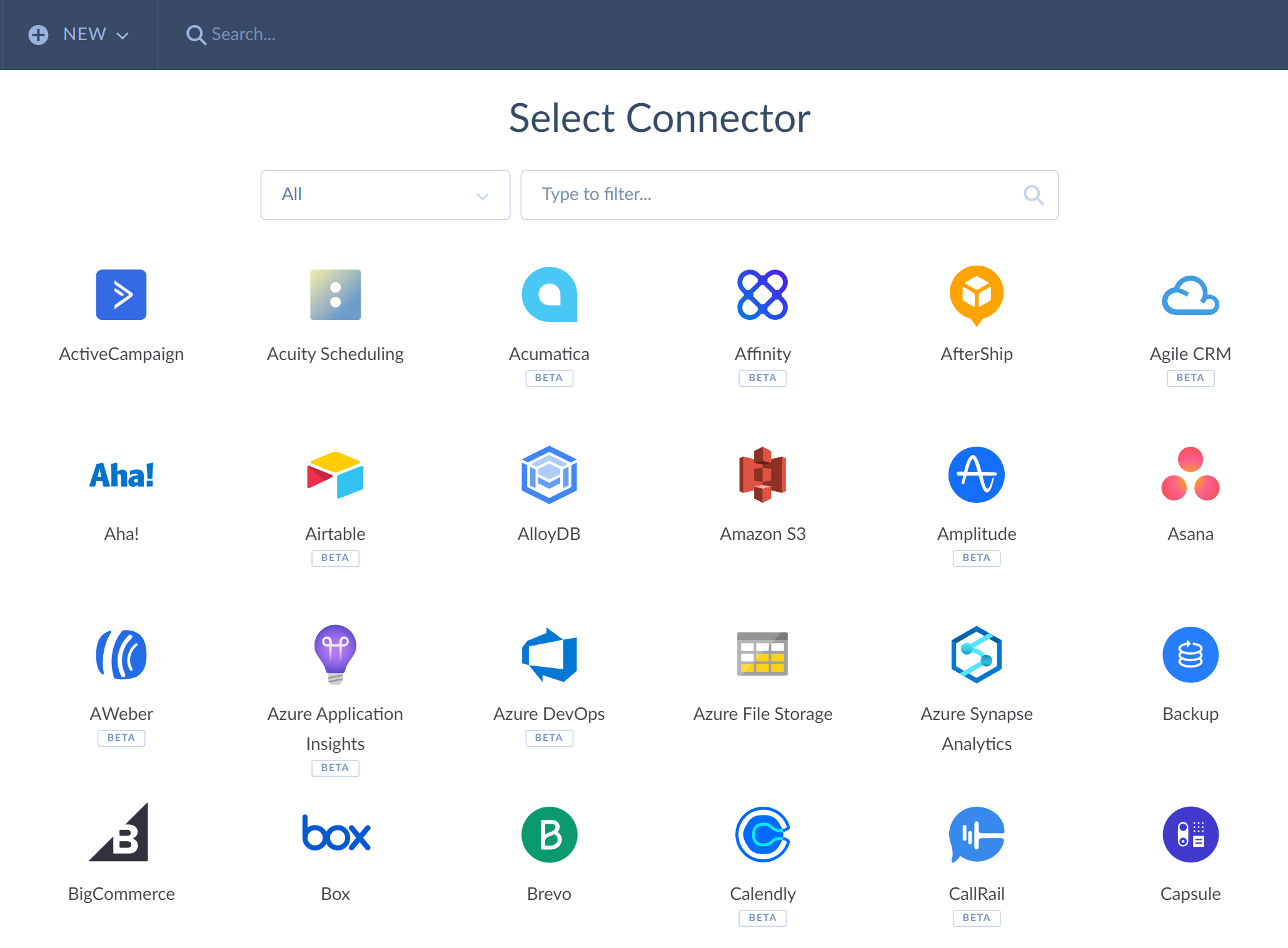 To quickly find the corresponding connection type, you can enter a part of its name in the Type to filter box. After this, only the types, having the entered string in their names, will be displayed. To filter connections by a category, you can click the corresponding connection category from the list to the left of connection types:
All displays all the available connection types.
CRM displays supported cloud CRMs.
Accounting displays supported cloud accounting applications.
Email Marketing displays supported cloud email marketing applications.
E-commerce displays supported cloud e-commerce applications.
Project Management displays supported project management applications
Misc displays backup connections, OData connections, and REST connections.
Help Desk displays customer support applications.
Database displays supported relational databases.
Storage displays supported cloud file storage services.
In the opened Connection Editor window, specify a connection name in the Untitled field that will be used to identify the connection. After this, specify the connection parameters that depend on the type of the connection you create and click Create Connection.
To check created connections, go to the Connections tab on the OBJECTS page. On this tab, you can select the desired view mode of connections: Grid view, Grid view with grouping, List view, List view with grouping.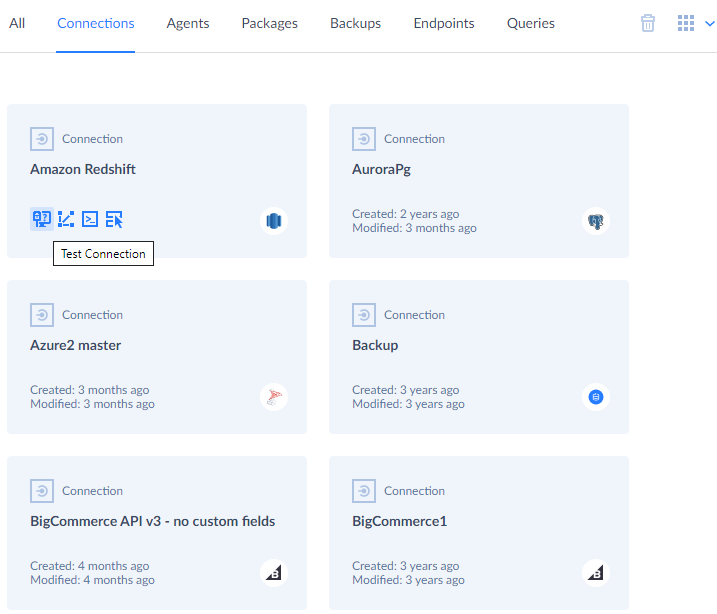 By clicking a certain connection, you are transferred to the Connection Editor window. Here you have extra possibilities — you can view connection dependencies, clone connections, delete or edit them.