January 2023
New Features
Flexible Table Naming in Replication
Skyvia now allows setting up naming for target database tables in replication packages. You can configure naming settings for all the tables in a package, specify custom names for separate tables, and specify schema to load data to for SQL Server. This can be useful in a number of cases:
Replicating multiple instances of the same cloud app to one database but to different tables (or SQL Server schemas).
Replication to already existing tables with custom names.
Replication in cases when some other software expects specific table names, not coinciding with cloud object names.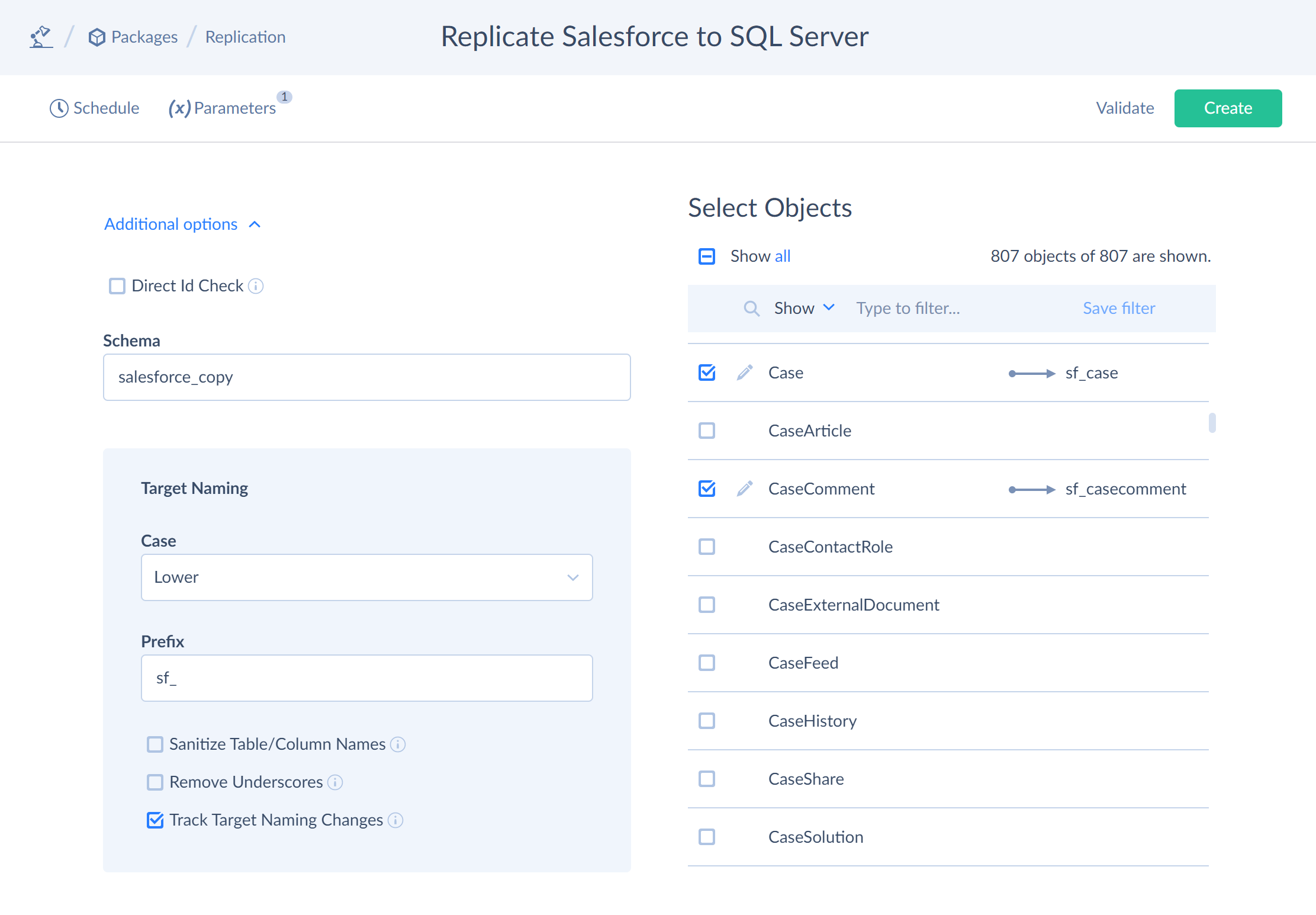 New Connectors
QuickBooks Desktop — an accounting software for managing and controlling finance-related processes for inventory-based businesses that need to scale as they grow.
Paymo — a comprehensive platform for project management, tracking time, and billing.