December 2021
Data Loading from/to CSV Files in Data Flow and Control Flow
We have supported data loading to/from CSV files in Data Flow and Control Flow and added CSV Source and Target components to Data Flow.
For some time, Data Flow was limited to loading data between data sources directly, but finally CSV files have been also supported in it. The CSV Source component allows you to ingest data from CSV, either manually uploaded or obtained from file storages.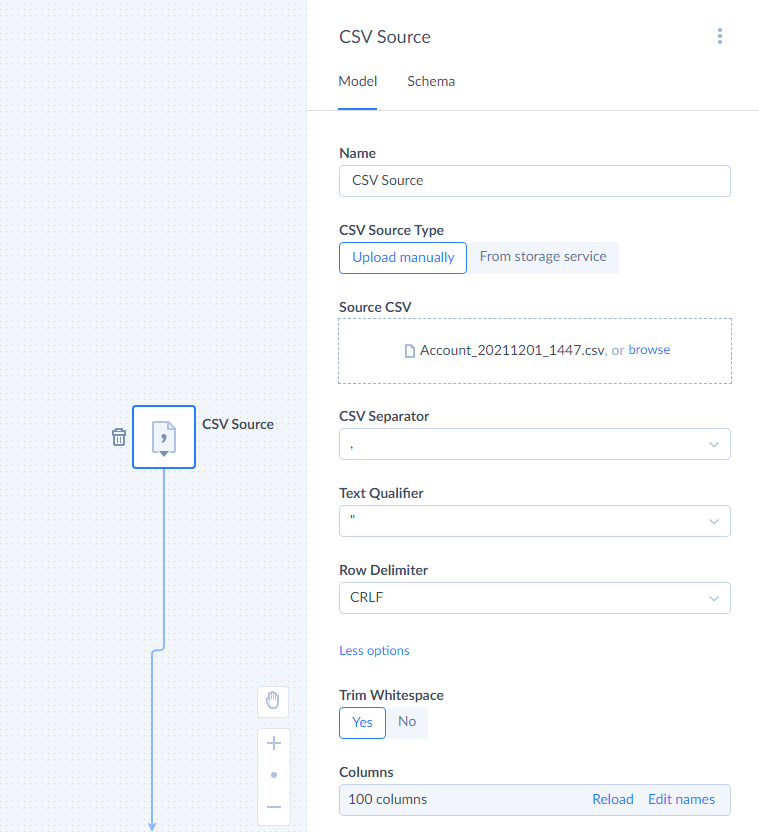 The CSV Target component allows you to load records to a CSV file. It can put the result CSV to file storages automatically and provides advanced control over file naming.
Compared to Skyvia's traditional Import functionality, Data Flow now allows importing CSV files into multiple data sources at once, which goes along with much more flexible data transformations in the process. Regarding the CSV export features, now Data Flow also provides flexible data transformations as well as full control over the result file name, not available in Export.
In Export, you can either specify a constant custom CSV name or add a timestamp to the object name. CSV Target allows you not only to combine a timestamp with a custom name but provides all the power of Skyvia's expression language for file name customization.
Since Control Flow loads data using data flows, it also now can work with CSV files.