Managing Existing Queries
As well as other Skyvia objects, saved queries are available in the OBJECTS list, and you can manage them as well as other Skyvia objects. You can organize them into folders, edit or delete them, filter by name or data source, etc. To switch to the OBJECTS list, click OBJECTS in the top menu and select the Queries tab.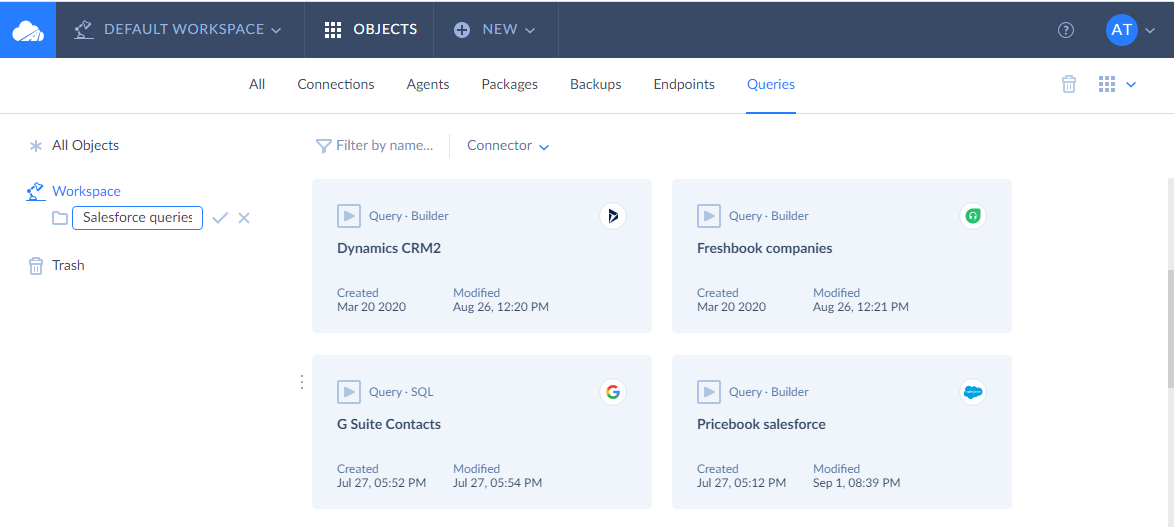 To open an existing query from the query editor, click the

More options icon in the toolbar on the left of the query editor. In the drop-down menu, select Open existing query. See how it looks like on the screenshot below.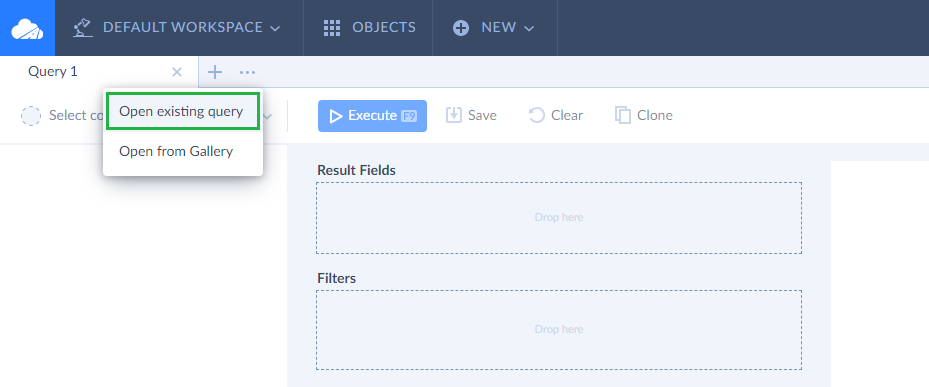 In the opened Objects Manager window, you will see all the queries you have created. Hover over the necessary query and click Select on the right. The query will open in the query editor. Please note that it will contain previously selected connection and configured settings.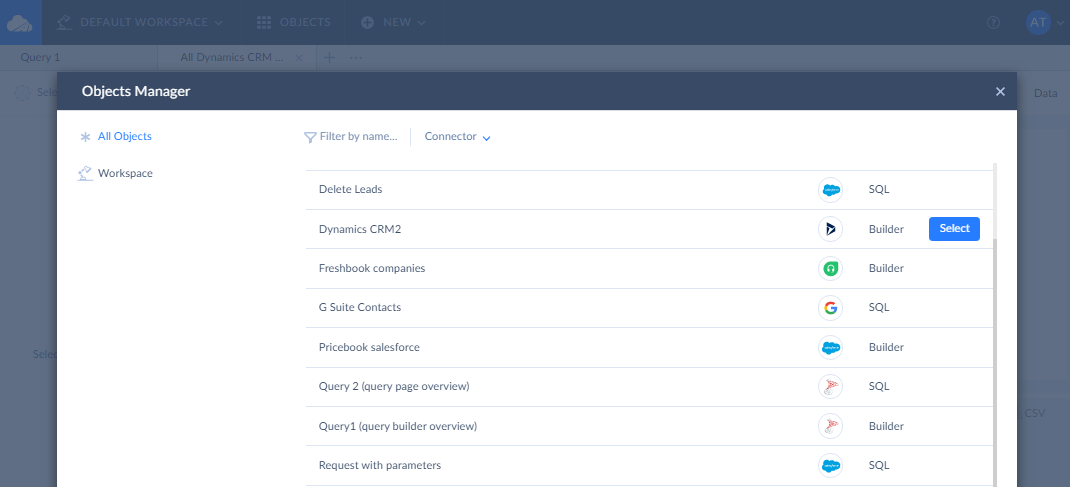 Saving Queries for Future Use
If you have opened a query, configured it settings, but do not want to execute it right now, you can save it to the OBJECTS list to reuse later. For this, perform the following steps:
Click Save on the Query page toolbar.
Enter the name of the query in the Name box.
Optionally specify a description for the query in the Description box.

Optionally clear the Save connection reference checkbox if you want to store query without binding it to a specific connection. In this case you will need to select a connection for it again after you open it from the OBJECTS list.
When you save a query to the OBJECTS list, all the query settings are saved, including changes made in the query builder, SQL statement, etc.
You can open or delete a saved query later in the OBJECTS list. To delete a stored query, click on it and then click the

Delete icon.