Connecting to Azure File Storage
To connect to an Azure File Storage server, you need to specify the Azure storage account name, account key, and name of the share to connect to.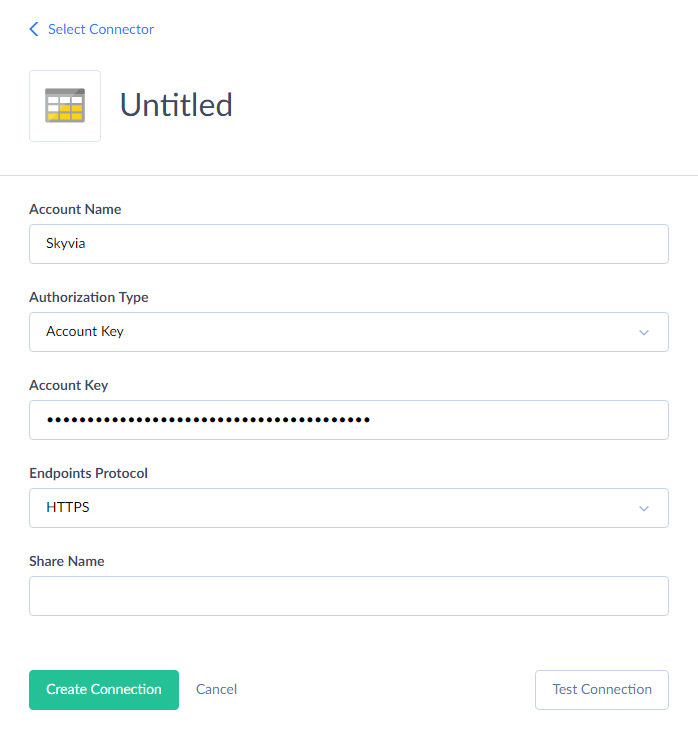 You need to specify the following parameters for Azure File Storage connection:
Name — connection name that will be used to identify the connection in the objects list and when selecting a connection for a package.
Account Name — Azure storage account name.
Account Key — your 512-bit storage access key.
Endpoints Protocol — this parameter determines the protocol to use (HTTPS or HTTP).
Share Name — name of the Azure Storage share.