Formstack Documents
Formstack is a workplace productivity platform providing no-coding online forms, documents, and signatures. This connector works with the Documents features of Formstack. Use the Formstack connector for working with the Forms feature.
Data integration: Skyvia supports importing data to and from Formstack Documents, exporting Formstack Documents data to CSV files, and replicating Formstack data to relational databases. It does not support synchronizing Formstack data with other cloud apps and relational databases.
Backup: Skyvia Backup does not support Formstack Documents.
Query: Skyvia Query supports Formstack Documents.
Formstack Documents-Specific Features and Limitations
Skyvia has the following features and limitations for Formstack Documents:
In the Data Integration product, Formstack Documents connections are supported only for packages, which use a new data integration runtime.

Make sure that the Use new runtime checkbox is selected on the tab bar if you want to use Formstack in your package.

Skyvia supports the following import operations for Formstack Documents objects:

INSERT, UPDATE, DELETE: Documents, DataRoutes.

INSERT: DataRouteDeliveries, DocumentDeliveries .

Skyvia does not support Synchronization and Replication with Incremental Updates for Formstack Documents.

When importing data to the Document object, please note that depending on the field Type, different columns are required. Each of the types has its own required columns. That's why in Skyvia, only the Name and Type columns are marked as required. For an HTML document, you must map the Html column and pass the document body to it. You can also map the SizeWidth and SizeHeight columns for it. For other document types, you must map either FileContents or FileUrl column.
Formstack Documents Connections
To connect to Formstack Documents, you need to specify the API Key and API Secret.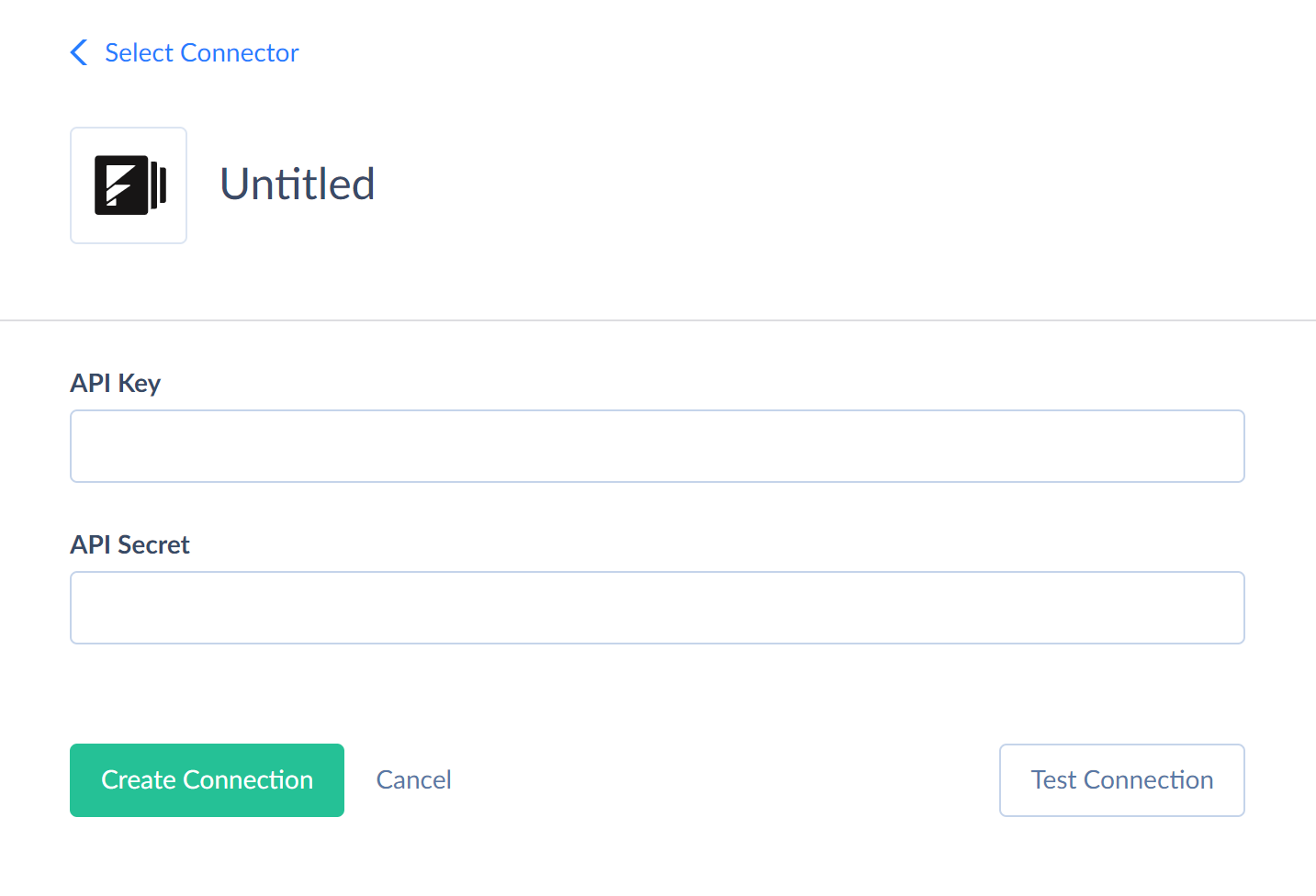 API Key — an automatically generated API key used for connecting to Formstack Documents.
API Secret — an automatically generated secret, used in validating the authentication of the API Key.
You can generate the API Key and API Secret from your account page, if you . Or simply sign in to Formstack and open the following link: https://www.webmerge.me/manage/account?status=new_api_key&page=api
At the end, use the Test Connection button to make sure that the connection is successful and then click Create Connection.
Supported Actions and Actions Specifics
Formstack Documents connector supports the following actions: