August 2019
Data Integration in Skyvia New
We worked hard over the past half a year, and now we are ready to present data integration on Skyvia New! Feel free to try new data integration features at new.skyvia.com.
Package Editor Improvements
Package editor on Skyvia New was also redesigned for your convenience. Source and target settings are now located on the left, and tasks - on the right. Schedule and parameters moved to separate dialog windows and became more clear.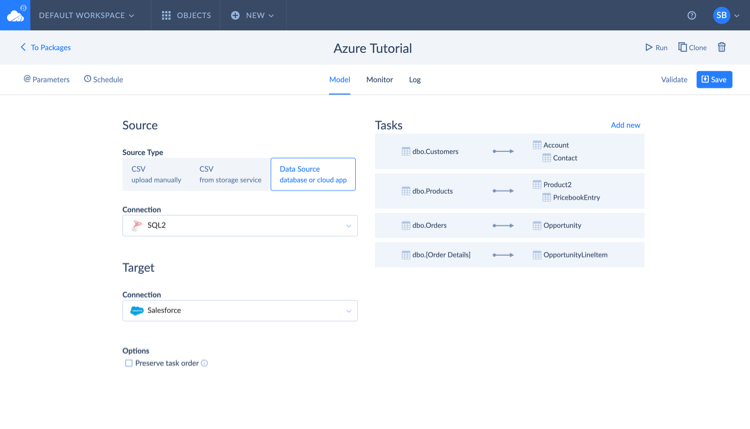 Setting package source and target became much more convenient as you don't need to select source and target type anymore and can just select the corresponding connections from the list. Package tasks can now be reordered simply via drag-n-drop.
Advanced Package Execution Logging
The new interactive log features, previously available for Skyvia Connect, are now also available for data integration. Now you can view package executions for a month or another period, quickly narrow the period down to the one you are interested in or specify another custom period, filter package runs by success/error and view the details of the necessary event in just a couple of clicks.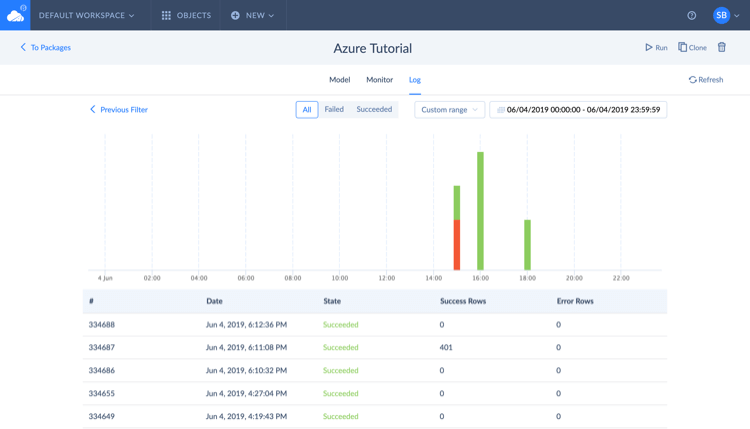 Besides the Log tab with package activity diagram, Skyvia New also provides the Monitor tab with a list of most recent package runs, which also shows the active package run status, if the package is running.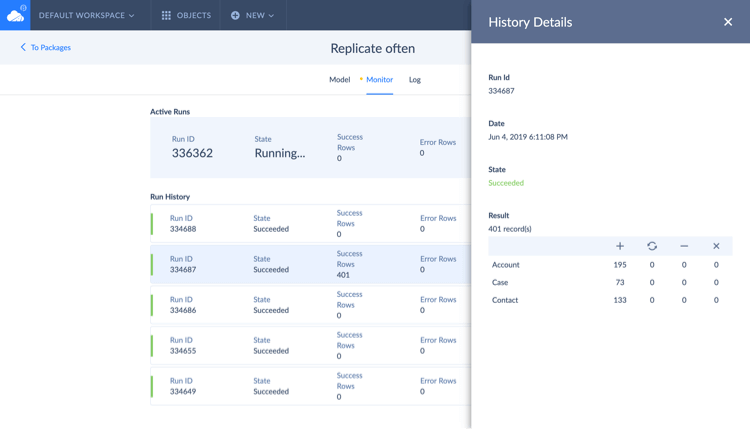 Profile Management
In addition to data integration, Skyvia New also gets profile management functionality. You can now manage your profile settings on Skyvia New as well as on Skyvia Classic.