Query Gallery
Query Gallery helps you to automate most common query tasks using predefined templates in just a few clicks. These templates are known as public queries, and Skyvia provides a wide range of them to different data sources. Almost all your needs in data querying will be covered securely — simply choose the required public query from the available ones. Additionally you can study some aspects of the SQL language using these queries.
To open Query Gallery, click the

More options icon in the toolbar on the left of the query editor. In the drop-down menu, select Open from Gallery. See how it looks like on the screenshot below.

In the opened Gallery Manager window, you will see all available public queries. You can filter queries by their names, using the Filer by name box, or by the used connector, selecting it in the Connector drop-down list.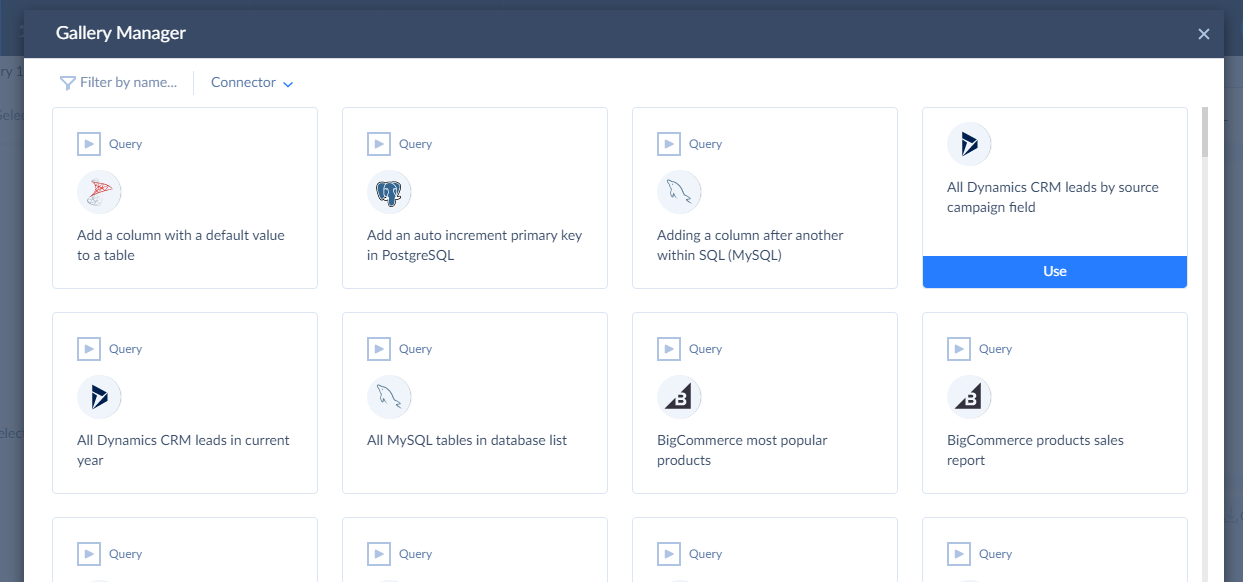 When you click Use, a predefied query you have chosen will be opened in the query editor. Public queries are not linked with a specific connection. So you need to select a connection manually in the query editor. After that you can use the public query immediately or create your own query, using public query as a template.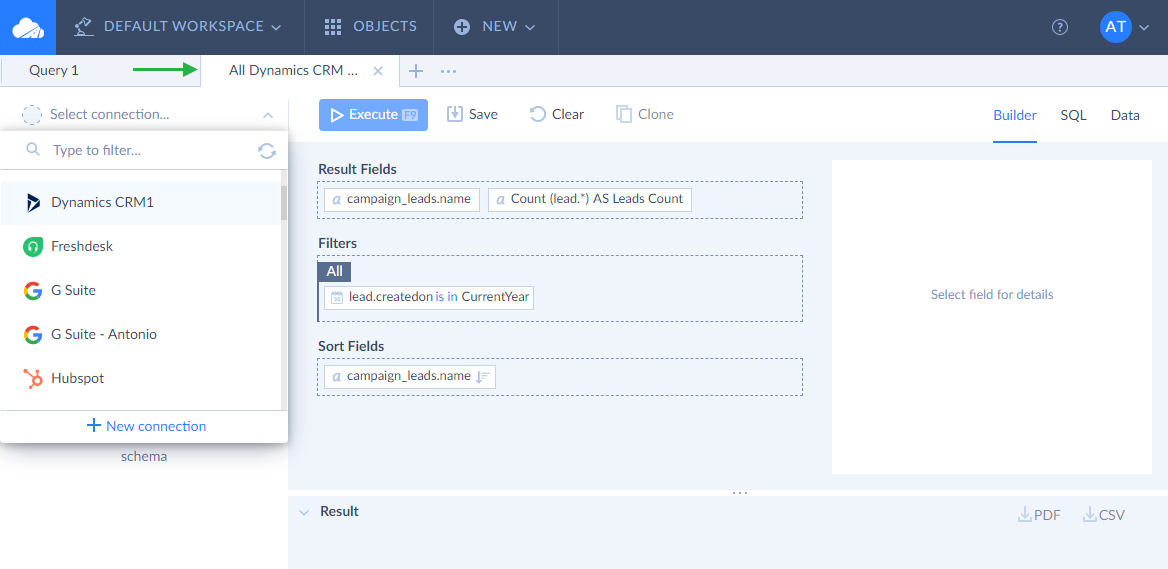 The public query name will be as in the Gallery Manager. On the basis of the public query templates you can create your own queries and build them as simple or as complex as you need by adding/deleting extra fields and filters.