October 2018
Email Notification Feature and New Connectors Released
We have released the latest version of Skyvia. Now it supports more Zoho Apps and offers the email notifications feature in beta. In addition to Zoho CRM, we have added support for Zoho People and Zoho Inventory.
Email Notifications
With the new Email Notifications feature, you will always stay informed in case of failures in your Data Integration and Backup packages. You won't need to open your packages and monitor their run history any more in order to be sure that everything works. In case of a failure in your package, you will be immediately informed by an email, sent to the email address of your account or any other email address of your choice.
Please note that in order not to spam your email address, Skyvia won't send multiple emails if there are multiple failures for a brief period of time. You can find more details about email notifications and their frequency in our documentation.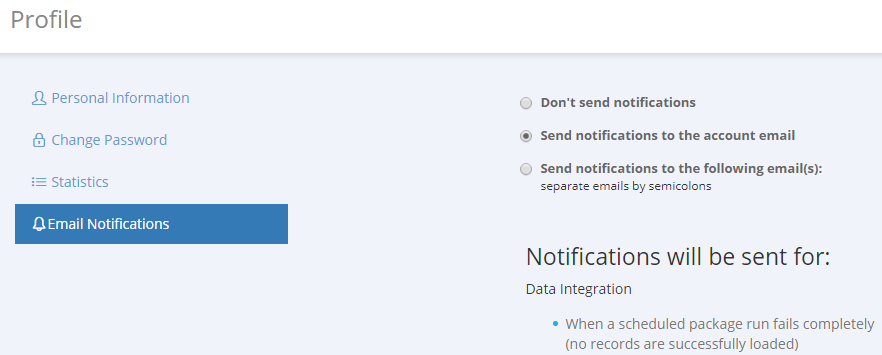 Support for Zoho Apps
In addition to Zoho CRM, Zoho People and Zoho Inventory have been also supported. Brief information about new cloud apps are provided below:
Zoho People — a cloud HR processes automation software with easy time and attendance tracking.
Zoho Inventory — a cloud inventory management software for growing businesses.