Magento
Magento is an open-source digital commerce platform written in PHP.
Data integration: Skyvia supports importing data to and from Magento, exporting Magento data to CSV files, replicating Magento data to relational databases, and synchronizing Magento data with other cloud apps and relational databases.
Backup: Skyvia Backup supports Magento backup.
Query: Skyvia Query supports Magento.
To connect to Magento (Ver2), you need to specify the url to connect to and the user name and password to log in.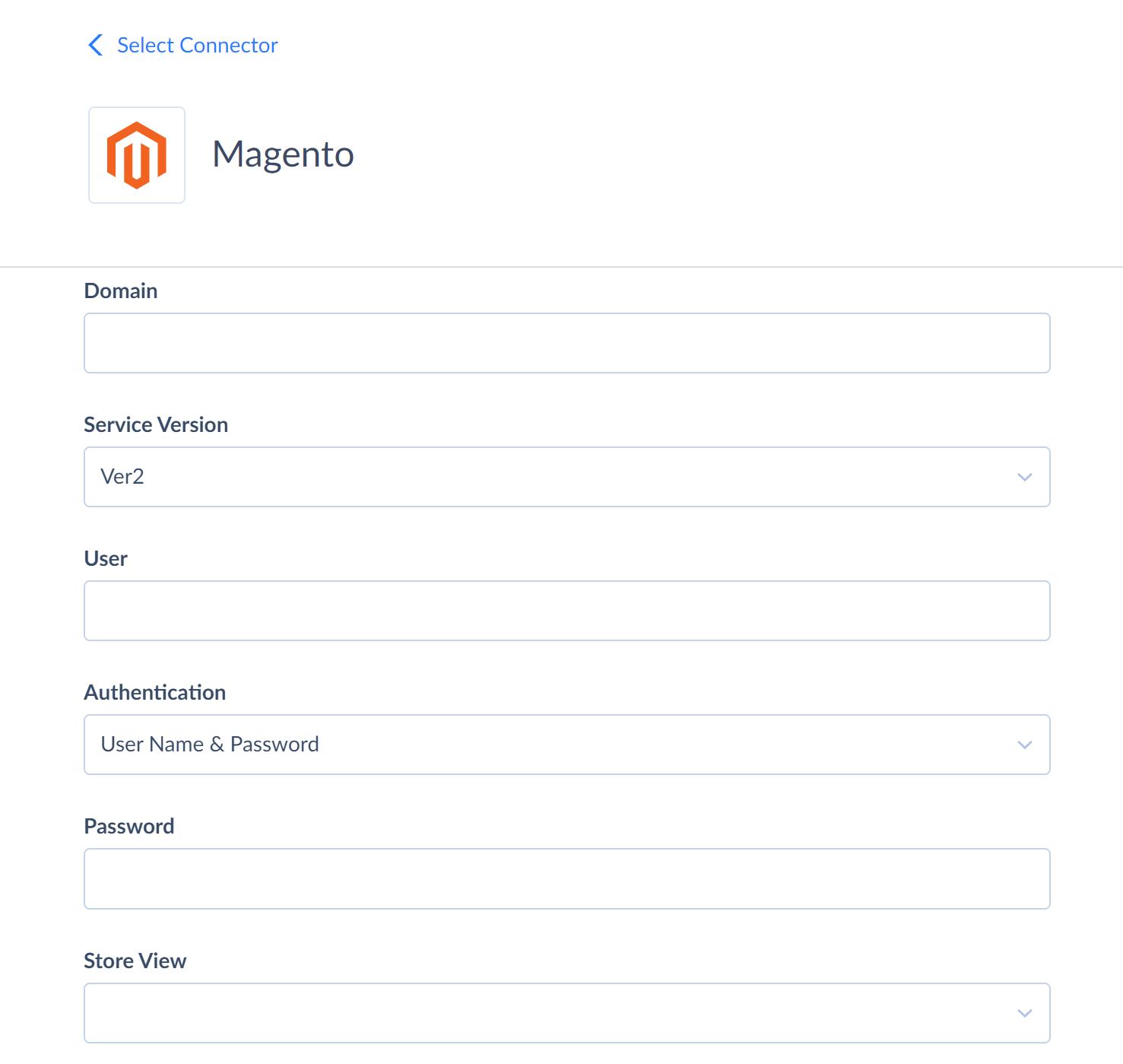 You need to specify the following general parameters for Magento connection:
Domain — address of your Magento store.
Service Version — Magento version to connect to.
User — user name to log in with.
Password — password to log in with (it is required only for Ver2).
API Key — an automatically generated key that is used for connecting to Magento. You can find the API Key in the User information section of your Magento dashboard.

Metadata Cache — this parameter determines for how long the cached metadata for the connection are considered valid. By default, Skyvia caches metadata of available objects in cloud sources. Whenever necessary, you can reset metadata cache for a connection manually in the Connection Editor by clicking the Clear now link. The following values are available for this parameter:

Disabled — metadata cache is not created; metadata are queried automatically whenever required.
One Hour — metadata cache expires one hour after the last refresh.
One Day — metadata cache expires one day after the last refresh.
One Week — metadata cache expires one week after the last refresh.
One Month — metadata cache expires one month after the last refresh.
Infinite — cache never expires/resets automatically. Default value.
Supported Actions and Actions Specifics
Magento connector supports the following actions: