Connectors
Connections in Skyvia are used for connecting to various data sources and working with their data. Skyvia provides connectors to various data sources that you can select in order to create connections.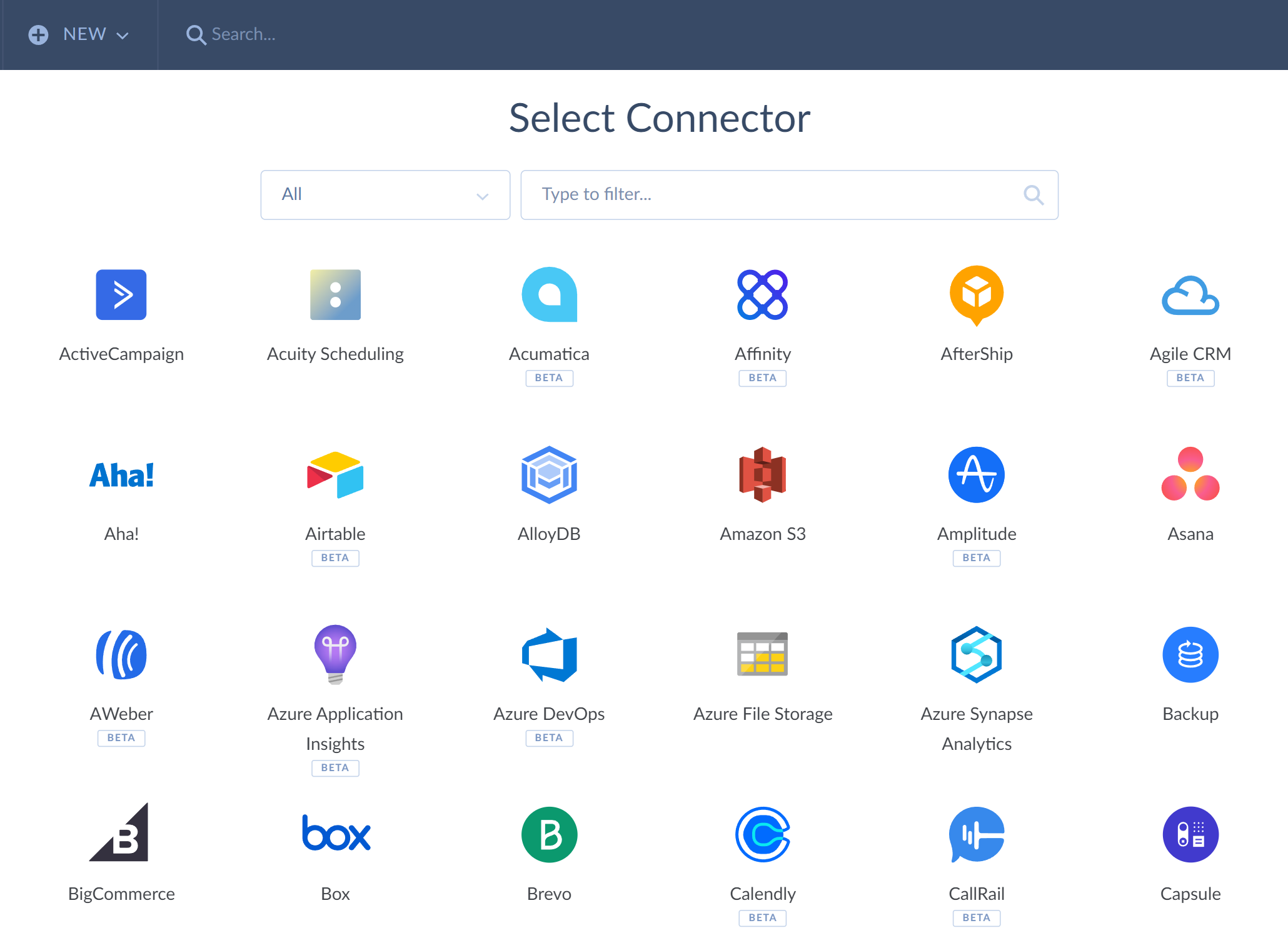 Connectors are divided into the following categories:
All displays all the available connection types.
Accounting displays supported cloud accounting applications.
Ads & Conversions displays supported cloud advertising applications.
Communication displays supported cloud communication applications.
CRM displays supported cloud CRMs.
Database displays supported relational databases and cloud data warehouses.
E-commerce displays supported cloud e-commerce applications.
Email Marketing displays supported cloud email marketing applications.
Help Desk displays customer support applications.
Misc displays backup connections, OData connections, REST connections as well as WordPress and Zoho People cloud software.
Project Management displays supported project management applications.
Storage displays supported cloud file storage services.
Time Tracking displays supported time tracking applications.
To find an information about connections in general, please read the Connections section. For the information on how to create a connection using a specific connector, its features and limitations please select a connector from the list below:
Cloud Apps:
Accounting:
Ads & Conversion:
Communication:
CRM:
E-commerce:
Email Marketing:
Help Desk:
Misc
Project Management:
Time Tracking
Databases and Cloud Data Warehouses
File Storages